About the project
INEDU: Inclusive education model for children with migration background in pre-primary education is an international Erasmus+ project running under the KA3 support for policy reform string. The main aim of the project is to help the teachers in pre-primary education to address the increasing social and cultural diversity in their classroom. The project includes both research activities as well as exchange of experience and transfer of innovation. The project is running from December 2016 to November 2018.
Více informací: anna.simonova@educentrum.eu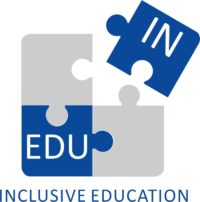 Foundation for the Development of Democracy (Lodz) – Poland
Instituto di Sociologia Internazionale di Gorizia I.S.I.G. – Italy
Windmill I.P.S. Pre-Primary School – United Kingdom
Association Center for Intercultural Dialogue (Kumanovo) – Macedonia
Eesti People to People – Estonia
Gradinita program prelungit perlutere marii – Romania
Gradinita CU Program Prelungit NR. 34 – Romania
Folkuniversitetet, Stiftelsen vid Lunds universitetet (Lund) – Sweden
Predzskole Miejskie nr 152 (Lodz) – Poland
The partners met at the first transnational meeting in Lodz (Poland) organised by the coordinator. We built a strong team and planned the next steps in the project, in particular, the study visit form pre-school teachers to Windmill Integrated School in Dungannon (United Kingdom). The visit will take place in May 2017.
At the beginning of May, we spent a great time with teachers from pre-schools in Horni Mecholupy and Velke Pritocno, visiting integrated primary school Windmill in Dungannon (U.K.). On the first day, the teachers participated in several short workshops prepared by the represenatives of local education support, British council and other local schools. The second day was devoted to visiting Windmill and learning about their teaching approach in real context.
DungannonMeetingMay2017_agenda
You can read an article about the visit (in Czech) from one of the participants on
MENSA ČR
.
For English translation, click
HERE
.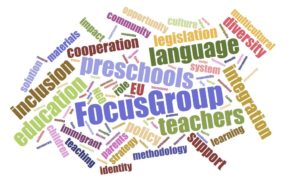 As part of the project, we organized 4 practically oriented workshops with an overarching theme "Inclusion is fun". The meetings were designed to address topics from key periods and important situations that a child with migrant background experiences in the pre-school education – from the adaptation process and language barrier to transition into elementary school. The aim was to equip pre-school teachers and educators with practical techniques, methods and activities that facilitate interaction with children from a different cultural background in the classroom.
You can read an article about the workshops (in Czech) on
MENSA ČR
.
Since the beginning of the school year 2018/2019 we have been piloting the board game for pre-school children and their teachers in several preschools in Prague and Central Bohemia region. The game was created by EDUcentrum and it is both in Czech and in English. It combines activities from 4 key areas: teambuilding, multiculturalism, self-development, and language development. The game creates a playful, stimulating environment that naturally encourages curiosity, while building healthy self-confidence, social awareness and empathy. Thanks to its content, it helps to integrate children from a foreign language environment.
On October 17 2018, a national conference takes place at the Faculty of Education in Prague. Its aim is to promote project outcomes, share recommendations, and raise awareness of inclusive education approach and its benefits. Speakers will represent views from various sectors on the issue of children from a different cultural environment in pre-school education. Lectures and workshops will cover topics such as possibilities of funding and available services helping children with different mother tongue in the process of adaptation and integration, the CLIL method in pre-school education, etc. The conference is intended primarily for local authorities, pre-school teachers and directors, policymakers, and NGOs lobbing for and supporting education.