1. FOR SCHOOLS AND TEACHERS
Are you a teacher or representative of a pre-primary, primary or secondary school? We are here to support and provide you with help in various areas. If you are interested in any of our activities, do not hesitate to contact us. Most of our services are free of charge thanks to support from different grant programmes.
WORKSHOPS FOR TEACHERS:
We organise interactive workshops that promote use of non-formal methods in formal education. Our main areas of expertise are:
Strategies for development of gifted and talented pupils Content and language integrated learning (CLIL)
Interactive teaching methods and project-based teaching
Inclusion of pupils according to their individual needs
International project cooperation of schools
Online learning technologies in schools
COACHING AND MENTORING:
We help teachers to effectively implement their newly acquired skills and competences into their teaching practices.
MOBILITIES AND TRAINING COURSES ABROAD:
We provide teachers with opportunities to participate in international courses, workshop and conferences in different areas of their interest.
SUPPORT FOR DEVELOPMENT OF INTERNATIONAL PROJECT PARTNERSHIPS:
If you want to start international partnership with schools abroad, we are able to help you to design and implement your own project (mainly under ERASMUS+ programme or within European Social Fund).
LEARNING AND TEACHING TOOLS:
Are you interested in latest news and tools to inspire and motivate your students? If so, we can provide you with several materials that we created in cooperation with international project partners.
2. FOR YOUNG PEOPLE AND YOUTH WORKERS
Are you a young person, youth leader or youth organisation? We are offering you several opportunities for your further development through different EU funded programmes. Our organisation is a member of YouthProAktiv, an organisation aiming at creating a generation of proactive individuals. If you are willing to take the initiative in shaping your future career, you can apply for participation in international training courses that we co-organise. You will meet a lot of new people from different EU countries and you will have the chance to increase your skills and competences in various areas. We also welcome young people with fewer opportunities and different disabilities and any young persons interested in volunteering work. Check the trainings that we have already implemented. If you want to know more, do not hesitate to contact us.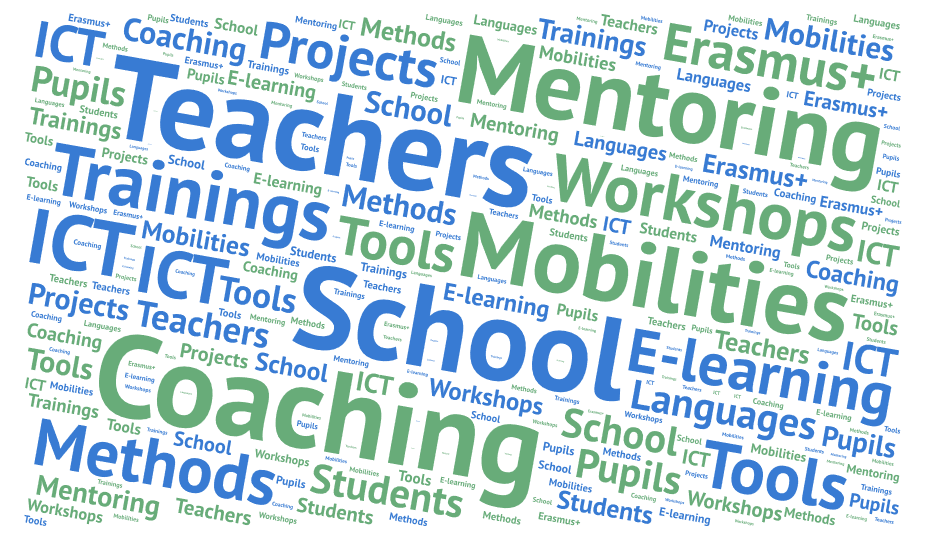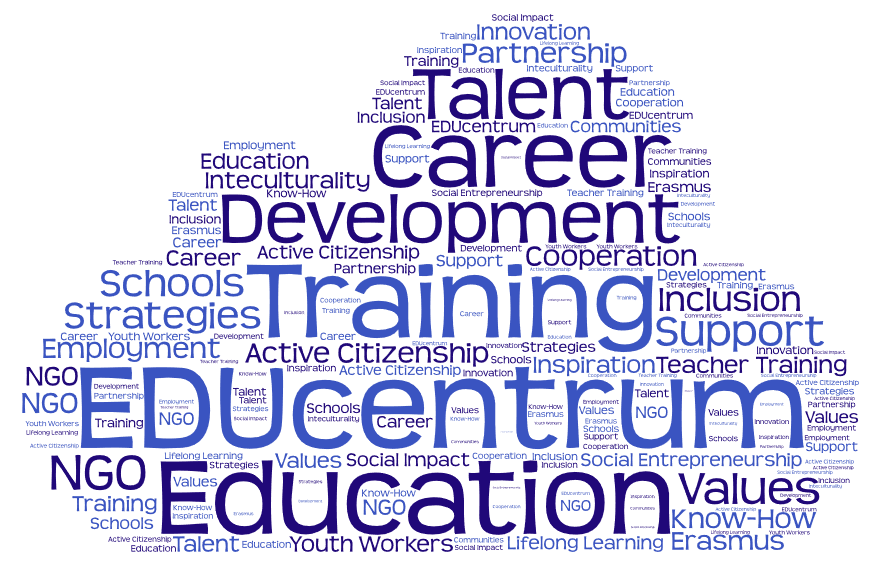 3. EURODESK
REGIONAL PARTNER EURODESK

Starting 2017, EDUcentrum is a member of the network of regional partners of the Youth information network EURODESK.
How can we help you?
- Would you like to take part in an international workshop under Erasmus+? May be we can point you to some inspiring sources or give you useful advice.
- Are you going for an exchange abroad and do not know what to expect? It may be the case we know somebody with the same experience who would like to share it with you.
Czech Eurodesk website: www.eurodesk.cz
European Youth Portal: europa.eu/youth
European Eurodesk website: www.eurodesk.eu