31/05/2021–30/07/2023
This Erasmus+ project under the KA205 – Strategic Partnerships for Youth action aims to strengthen and support the mandate of the EU Youth Coordinator through an innovative tool within the Youth Impact digital platform that will increase transnational cooperation between youth organisations, foster collaboration in "sister projects" as well as engagement and sharing of lessons learned. The YI digital tool will be an interactive, user-driven tool that will enable youth workers and youth project coordinators to quantify the political, economic, social, technological, legal and environmental impacts of EU-funded projects and programmes. EDUcentrum's role is to be one of the partners in this project, which otherwise involves a total of seven partner organisations from six European countries.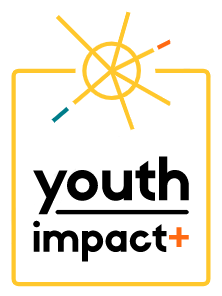 Project Objectives:
To enhance recognition of Youth Work through European funded programmes across Europe at national and EU level;
To improve sectoral cooperation, including through the EU Youth Coordinator's mandate, to give youth a voice in shaping EU policies;
To support the capacity building of youth workers and youth work practices;
To reinforce links between policy, research and practice and promote better; knowledge about the situation of young people and youth policies;
To provide an evidence-base of information and data that facilitates the mainstreaming of youth issues amongst all policy areas of the EU that affect young people.
Project Results:
IO1: YouthImpact+ Digital Tool and Platform

This is an interactive, user-managed tool which allows youth workers and youth project coordinators to quantifying the social, and environmental impacts of European funded projects and programmes;

IO2: YouthImpact+ Training e-Course

The e-course will be an interactive course to learn how to use and properly integrate the YouthImpact+ tool and platform into their planned or existing youth initiatives and projects.

IO3: YouthImpact+ Community of Practice
IO4: YouthImpact+ Tool Assessment and Policy Recommendations
Project Activities:
Transnational events to design and develop the Digital tool and Platform;
Local events to encourage attendees to use the platform and attend short workshops based on the YouthImpact+ digital tool and platform.
Impact
To support 200 organisations across Europe, which are involved in the delivery of youth projects and initiatives, on capacity building processes and youth work practices;
To facilitate the participation in European funded projects and programmes of 350 youths selected on their social, economic and cultural status.
News
What has happened so far? You can find in our newsletters, press releases and leaflets:
Newsletter #1
Newsletter #2
Newsletter #3
Newsletter #4
Newsletter #5
Newsletter #6
Press Release #1
Press Release #2
Press Release #3
Press Release #4
Press Release #5
Press Release #6
Leaflet #1
Leaflet #2
Leaflet #3
Leaflet #4

Social media: Let us connect HERE
Website: Please visit the page of the project HERE
Results: Please visit the online plaftorm with all the results HERE
Project Coordinator:
Project Partners: